We've chosen these reliable products from these top manufacturers to develop classrooms with the most appropriate delivery of curriculum
so that students will have a meaningful learning experience as they focus on the applications of science and technology .
Please click on a subject below for detailed information.
VoIP User Reference: Metropolitan Community College, Omaha, NE
Indian Hills Community College, Fairfield Campus, Fairfield, IA
Clinton Community College, Clinton, Iowa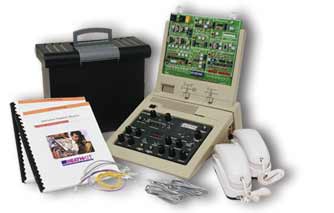 An Overview of Today's Most Widely Used Communication Tool
The telephone is the most recognizable application of telecommunications. A basic knowledge of telephone systems is therefore essential for any student interested in a telecommunications career. Telephone Systems provides this basic knowledge, integrating theory with hands-on experiments to give students real-world understanding.
As a basic overview, Telephone Systems examines the theories, processes and apparatus associated with the telephone and telephone service, including cellular phones. Students learn about basic telephone service, and the equipment involved in generating, detecting and transmitting telephone signals. Through hands-on experiments, students also practice switching and dial-up, tone detecting and decoding, wire transmission and more.
Telephone Systems includes a comprehensive textbook and workbook with unit summaries and self-test reviews, as well as complete instructor materials, making it easy to communicate important technical information. The course also integrates our communications trainer and prewired experiment board, along with an oscilloscope, for practical, hands-on projects.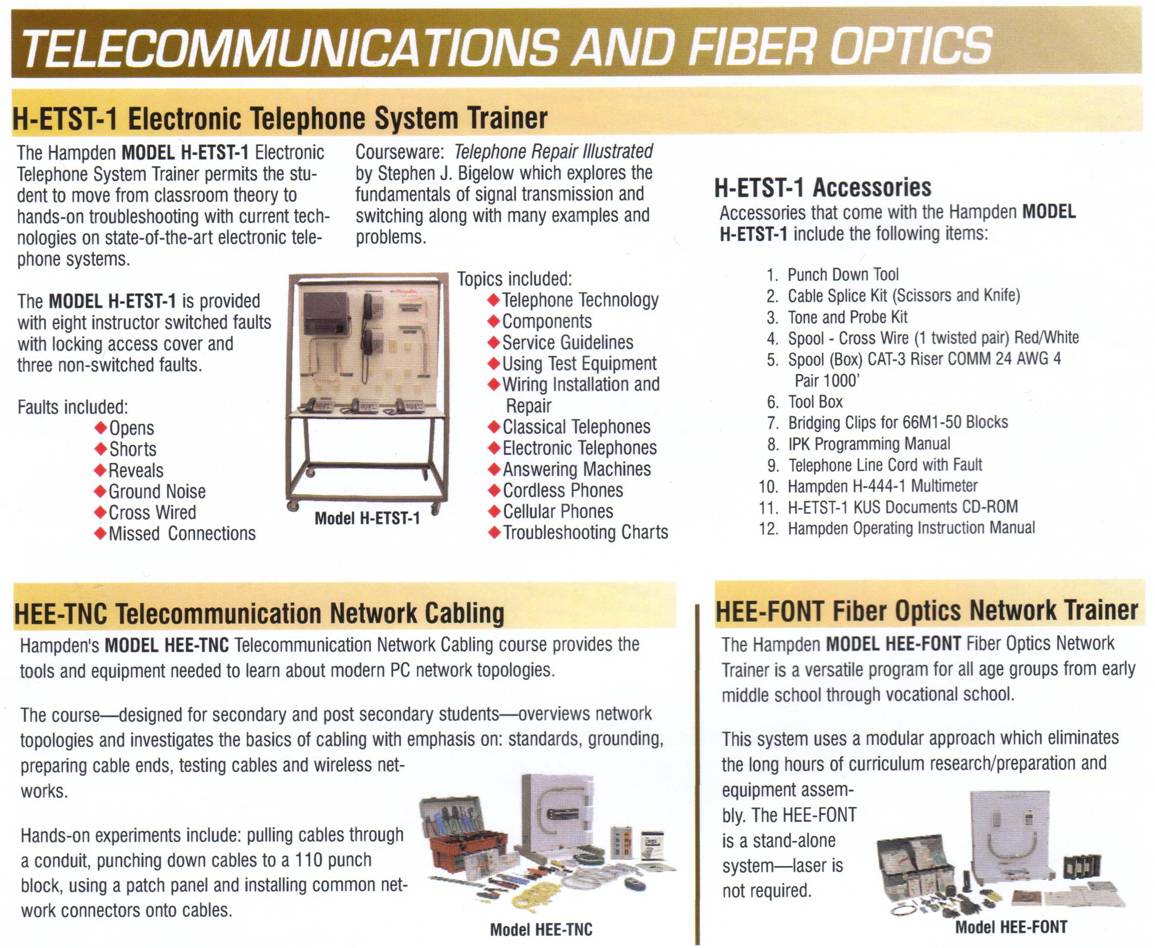 | | |
| --- | --- |
| | This Heathkit EWS-545 Practical Network Cabling System teaches copper connectivity, fiber connectivity, and wireless technology, then integrates them into a single practical system. Combining these into one system makes the training system unique and the most effective trainer for telecommunications and LAN or WAN networks. Connect multiple units together with out ladder kits and allow your students to send data between trainers. From Entrance Facility to Equipment Room to Wiring Closet to Work Area students plan, pull, punch-down, probe, and improvise network wiring in a clean, safe, and controlled environment. At the end of class, simply store the tools and components inside the cabinet, secure the closing doors with locks and roll the trainer away. The practical Network Cabling System will provide 90 hour of instruction, transforming network - wiring skills into employer - hiring skills. |